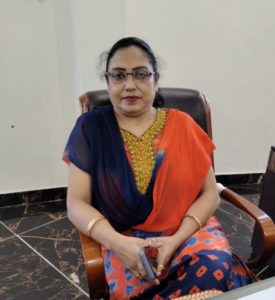 It gives me immense pleasure to be an important part and a guiding source of AVP Family.
It is the education and its system that makes the country great strong and self-reliant. Children should be motivated to grab every opportunity that comes their way which would not only help in their holistic growth but also strengthen their belief in their capabilities and skills.
They need to understand the importance of emotional balance critical thinking and most importantly accepting failure graciously.
At AVP students enjoy their journey by enriching and rediscovering the magic of learning.
Today the aim of a school should not only impart academic knowledge but also encourage and empower its students to be curious learners at every step of life and accept and adopt the social, cultural, and traditional changes according to the present scenario.
AVP has pledged to inculcate this spirit in each and every mind of these young ones. At last, I would like to conclude that
"CHANGE IS THE END RESULT OF TRUE LEARNING".
Regards,
Shashi. P. Masih
Principal
AVP INTERNATIONAL SCHOOL